Published on 9/28/2006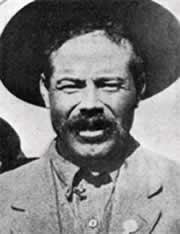 Don't let it end like this. Tell them I said something.
Francisco ("Pancho") Villa


I'll be in Hell before you start breakfast!
"Black Jack" Ketchum, notorious train robber


Now, now, my good man, this is no time for making enemies.
Voltaire (attributed), when asked by a priest to renounce Satan


Get these fucking nuns away from me.
Norman Douglas


Don't worry...it's not loaded...
Terry Kath, rock musician in the band Chicago Transit Authority as he put the gun he was cleaning to his head and pulled the trigger.


Is someone hurt?
Robert F. Kennedy, to his wife directly after he was shot and seconds before he fell into a coma.